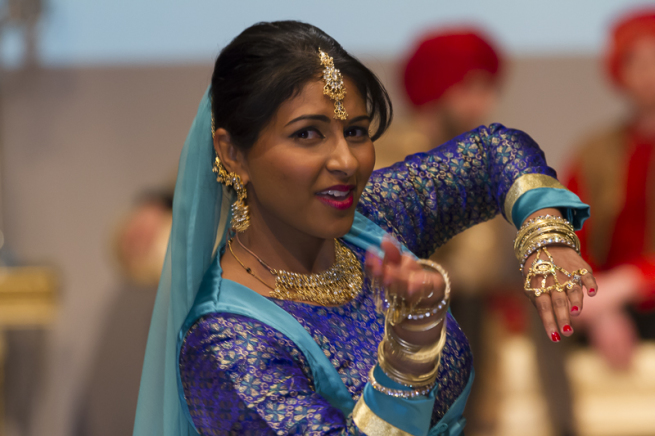 Invited back for a second night to WCFW. This night featured fashions inspired or designed from around the world. Featured designers included, Tounkara Coutuier (West Africa), and
Parvesh & Jai (New Delhi, India). Entertainment between fashion sets and intermission was provided by Bollywood Beats, Sirens of ShaktiFlow, Orlando Martinez FiestaCubana Dance, and Jasmine Singh – Singer, songwriter.
Change of seat for last night. sitting dead center at the back of the pit, much harder to capture the models and control the light with so many photographers. It was still a great experience, and an entertaining evening. If you enjoy exposure to other cultures, music, dance, and fashion, be sure to check out WCFW – global fusion next year.
To see a samples of the 2014 WCFW Global Fusion night please take a look at my WCFW Global Fusion portfolio.