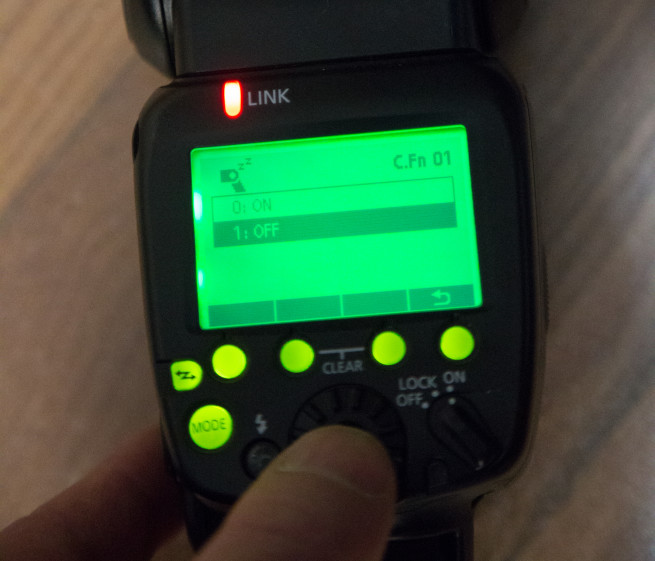 A common problem with a simple fix.
When setting up speedlites and remote triggers, our flashes always turn off before we want them to.
So here here is an overview of how to turn off the sleep mode on a Canon 600EX-RT , it should be similar on other Canon flashes.
Caution— remember, you will now have to manually make sure your flash is off… or you will eat up your batteries .
Press and Hold the Wireless flash Button (sideways Lightning)

Screen should change to this

Switch to Menu 3, pressing Button on Far Right

Press and hold button below C.Fn

SEL/SET C.Fn 01

Switch from 0:ON to 1:OFF with dial

Select return Arrow

Press Wireless flash Button (sideways Lightning) to exit settings

There it is, quick and easy to keep your flash from sleeping.
Hope this helps.
But please remember to manually turn off your flash
If you have more questions on Speedlites please let me know.