Theme for this photograph is Solitude.
This photo captures my interpretation of the word while reflecting a bit of my personality.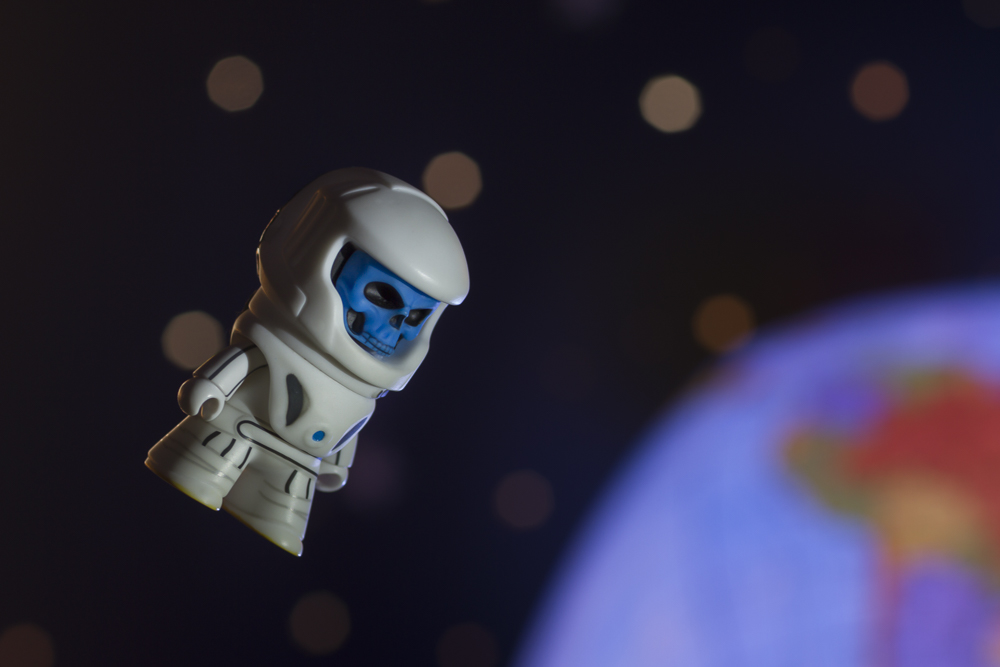 Bennett, D. (2014). "Vashta Nerada". [image].
EF85mm f/1.2L ISO 100 85mm f/4.0 10s
This image features the Vashta Nerada (carnivorous creatures living in the shadows, from Doctor Who's "Silence in the Library") trapped in a spacesuit floating above the earth.
To make this image I suspended the Vashta Nerada by a wire, lit an inflatable globe with a flashlight and created stars in the background by putting pinholes in construction paper and placing a light behind it. Lights off with 10s exposure.