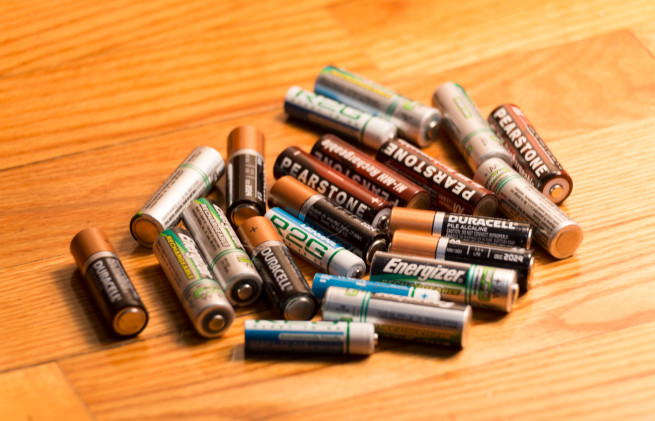 Ok- the heading is misleading, you won't actually get more power, but this might help you keep better track of it. This weeks tip is a continuation of last week. Batteries, AA and AAA the rechargeable kind. Flashes, Pocket wizards, Light Meter, Wireless Remote, they all use power and eat up batteries.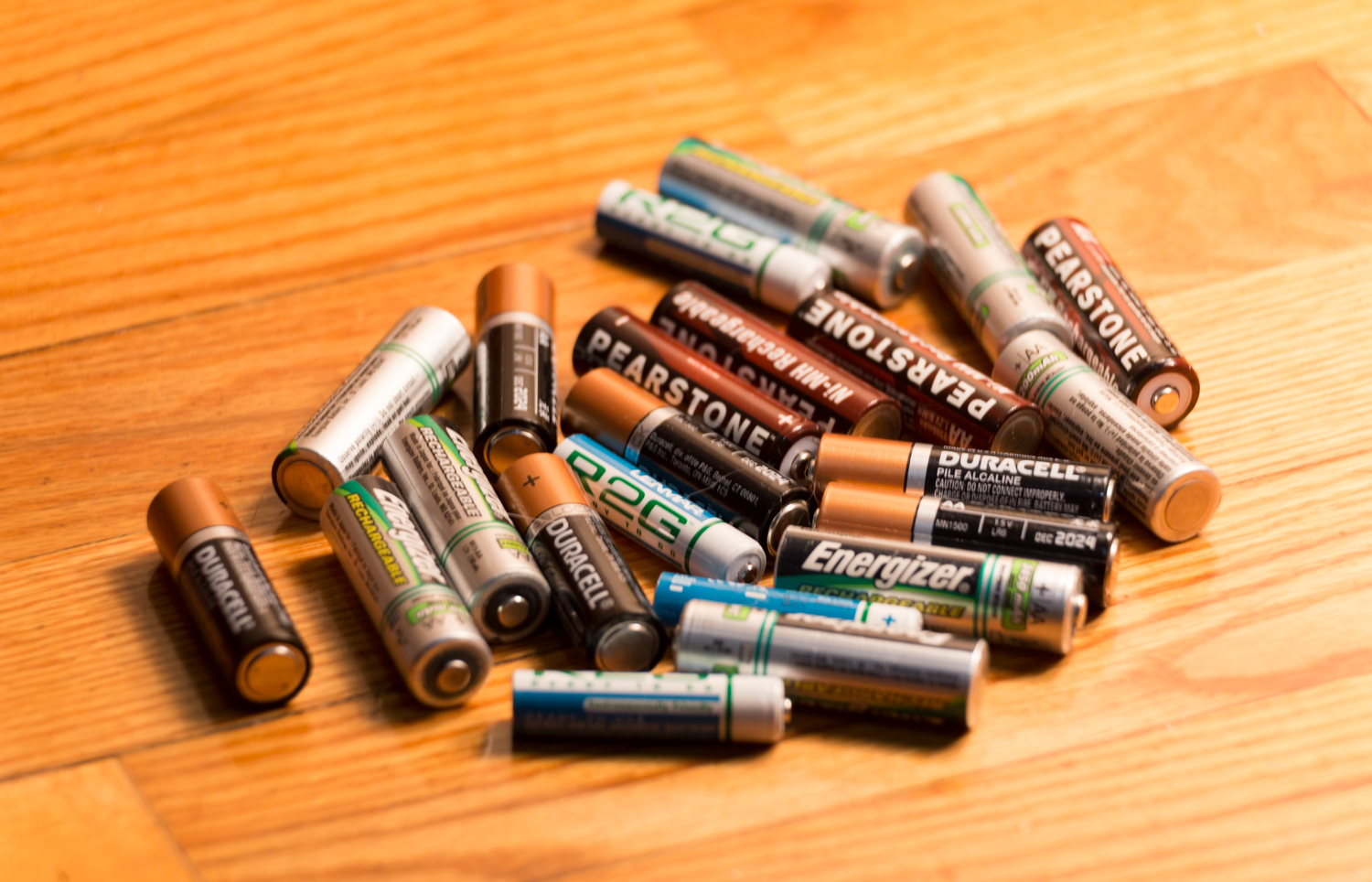 When you need fresh batteries do you reach into the pile and hope for the best?
Here's possibly a better way.
First get yourself some cheap ebay/amazon/whatever battery cases.
These plastic cases hold four AA or AAA, I think I paid $3.99 for 10 including delivery.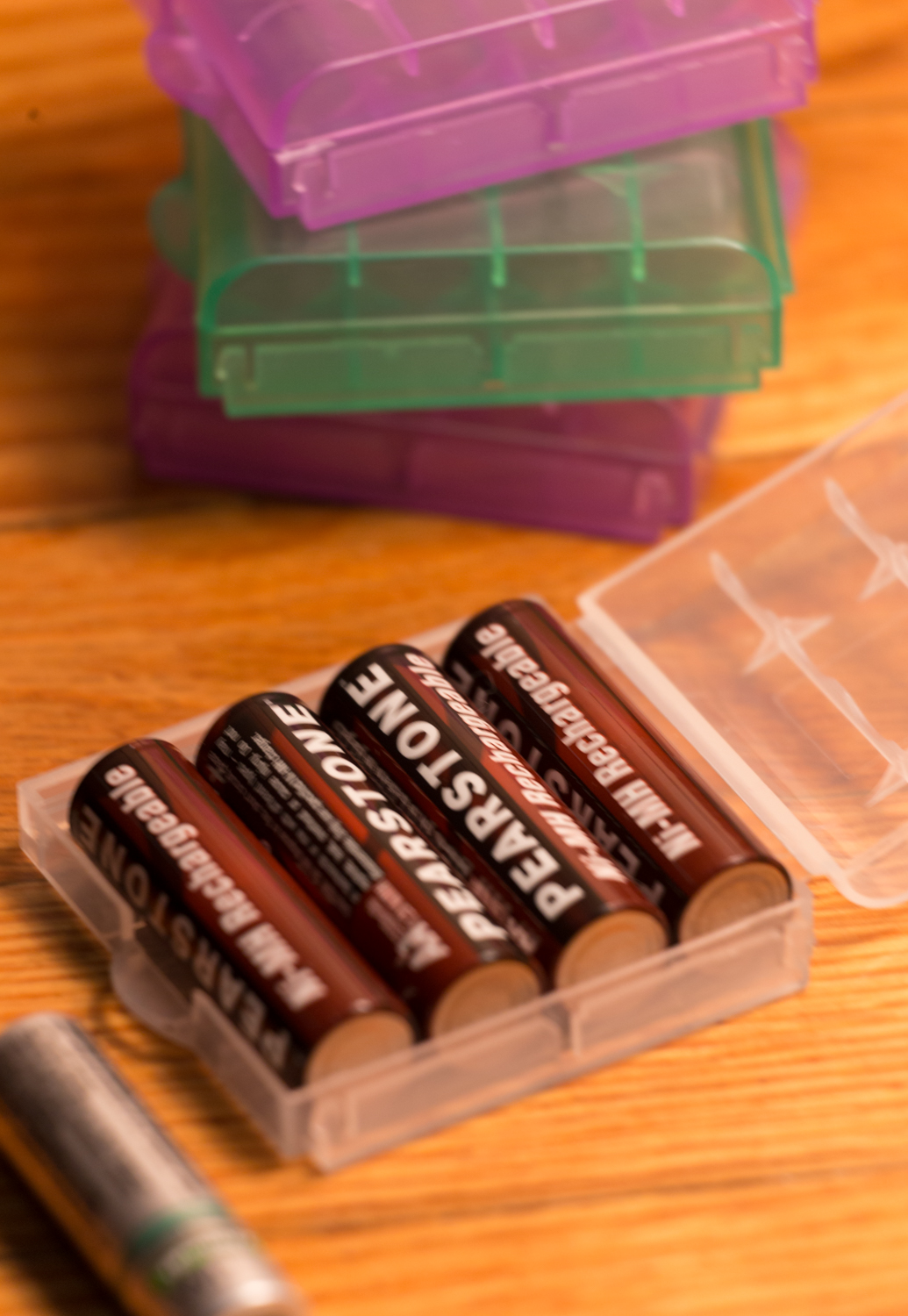 "Ok, so … I have the cases, now what?"
Now we add a little Sharpie. Choose one corner of your new cases and mark it with the "+" symbol.
New batteries, or freshly charged batteries are now placed into the case with the Positive end towards the + symbol.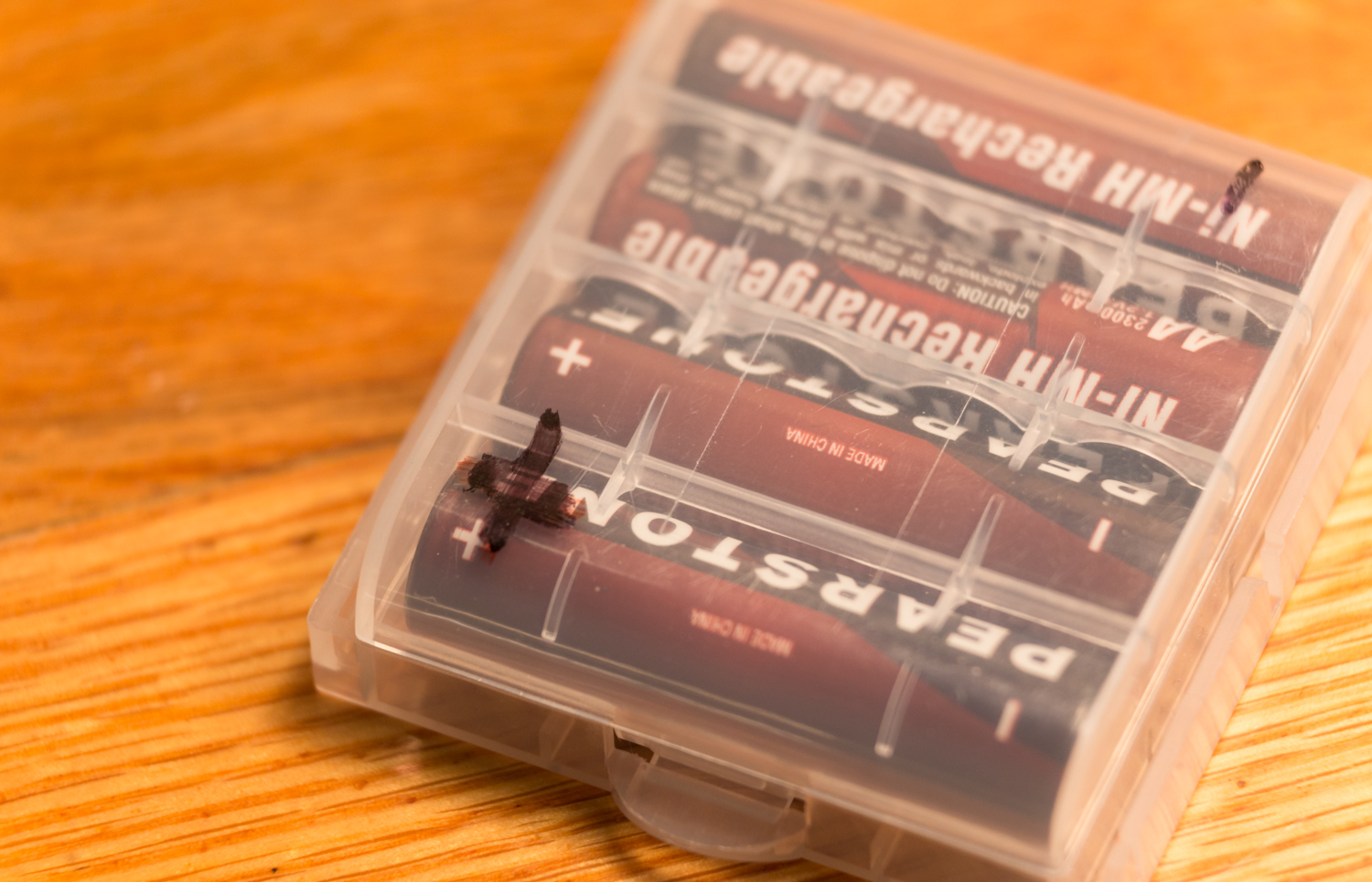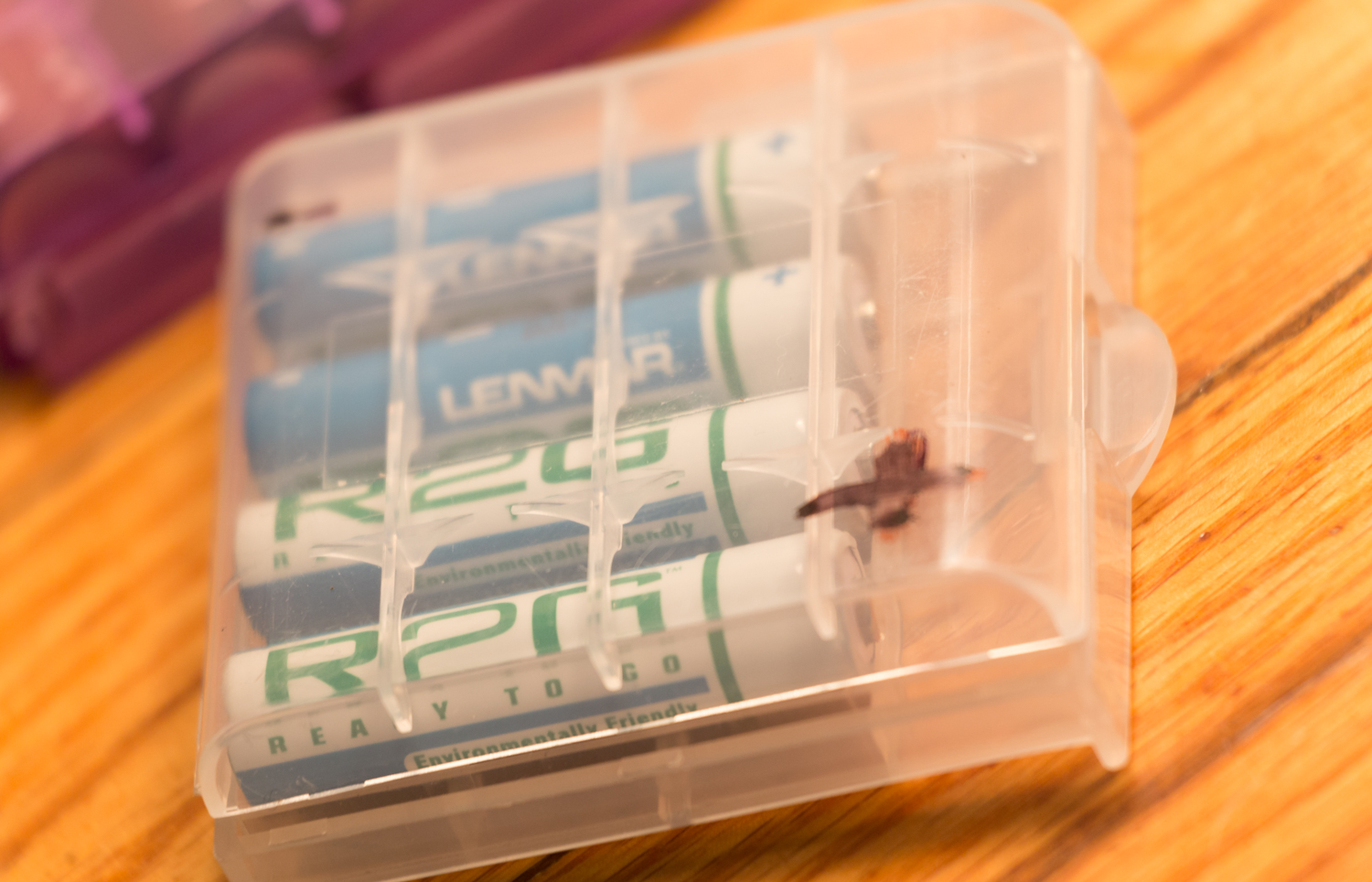 Simple- Now you know which batteries are fresh.
When they no longer fire your flash or other device, place the used batteries with the positive side away from your + symbol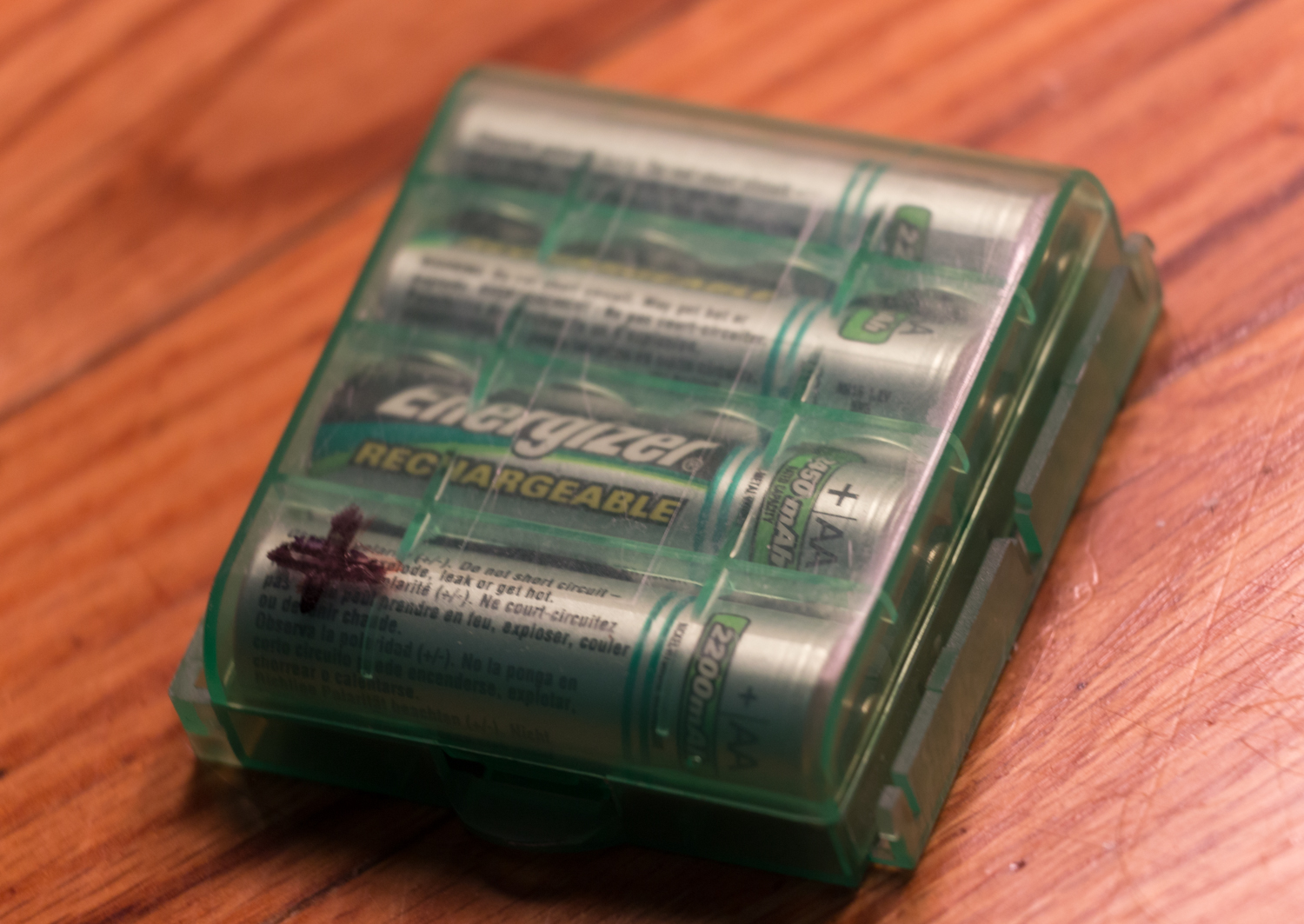 Straight forward enough.
Now here is an added bonus. If you forgot to charge your rechargeables and use a fresh set of Duracells don't send them off to be recycled when they no longer power your flash. The flash uses a lot of energy, your batteries will likely still have plenty life in them for devices such as a keyboard, mouse, TV remote etc..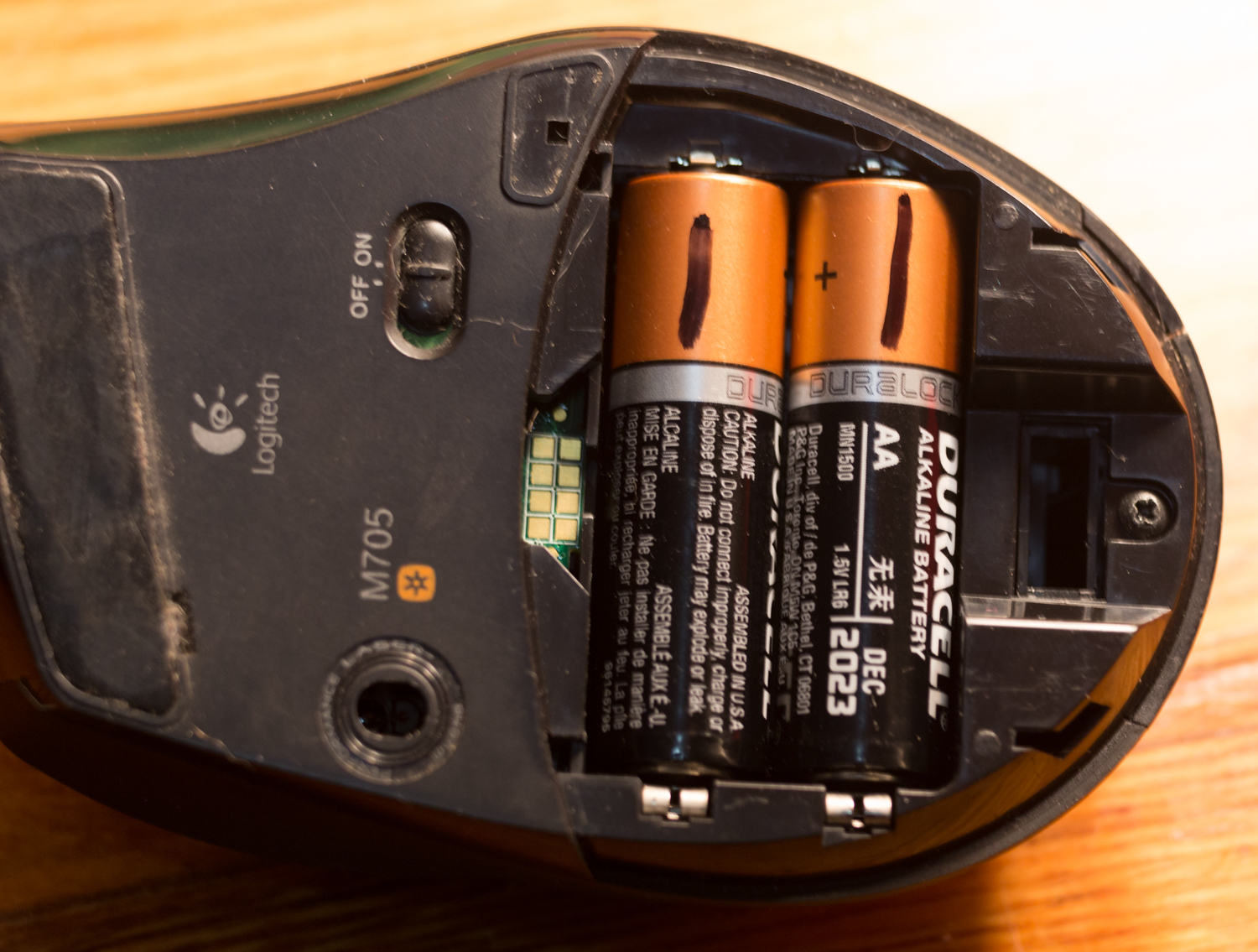 To keep the used batteries from getting mixed up I mark them with a slash.
Much like used batteries, over time your rechargeables will loose their oomph… when they no longer hold enough power I find they still work in other devices, just charge and go. Again I mark them with a line.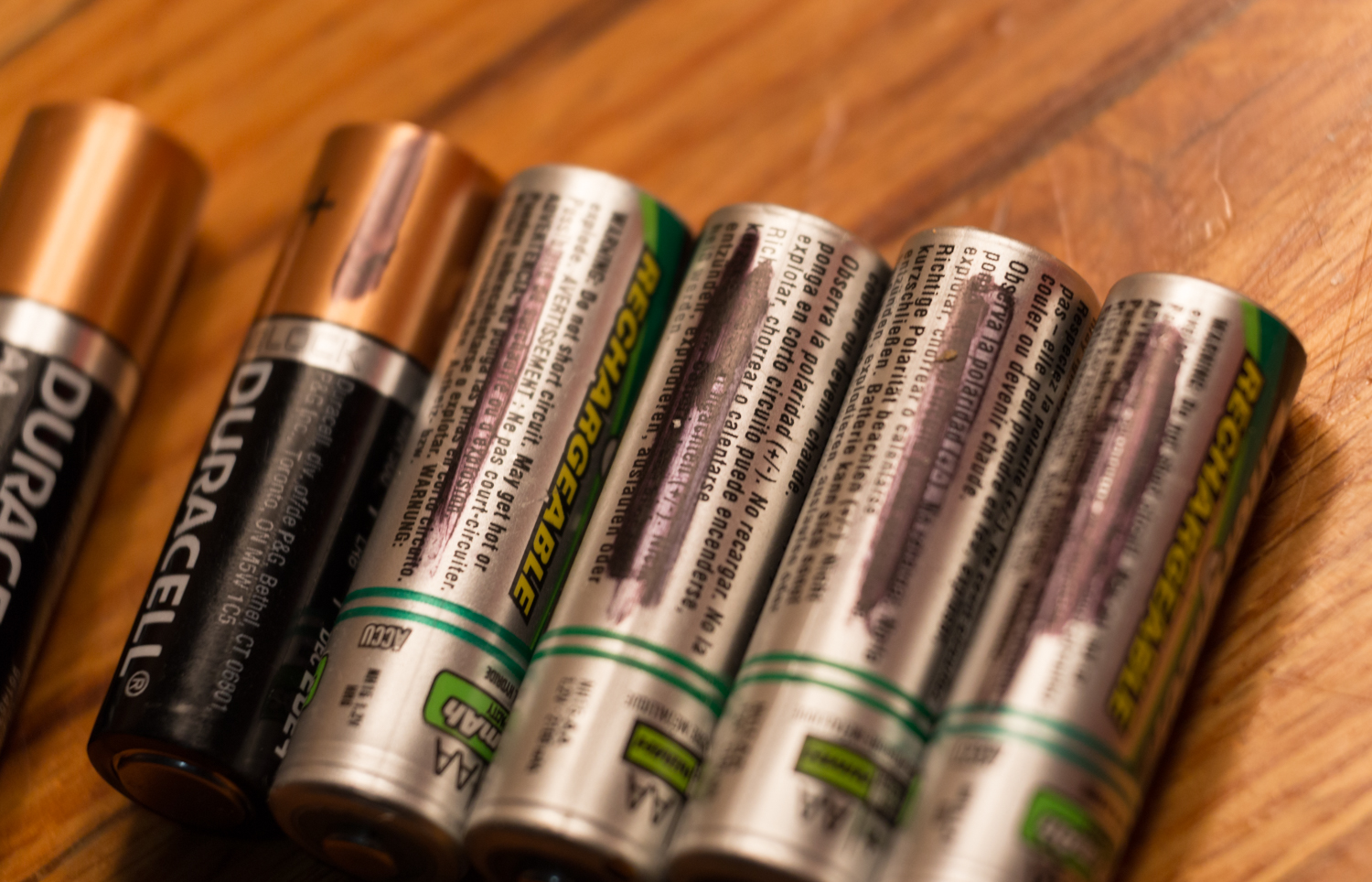 To avoid further confusion when a battery just won't power anything I mark an X across the base.
At that stage it is ready to be recycled.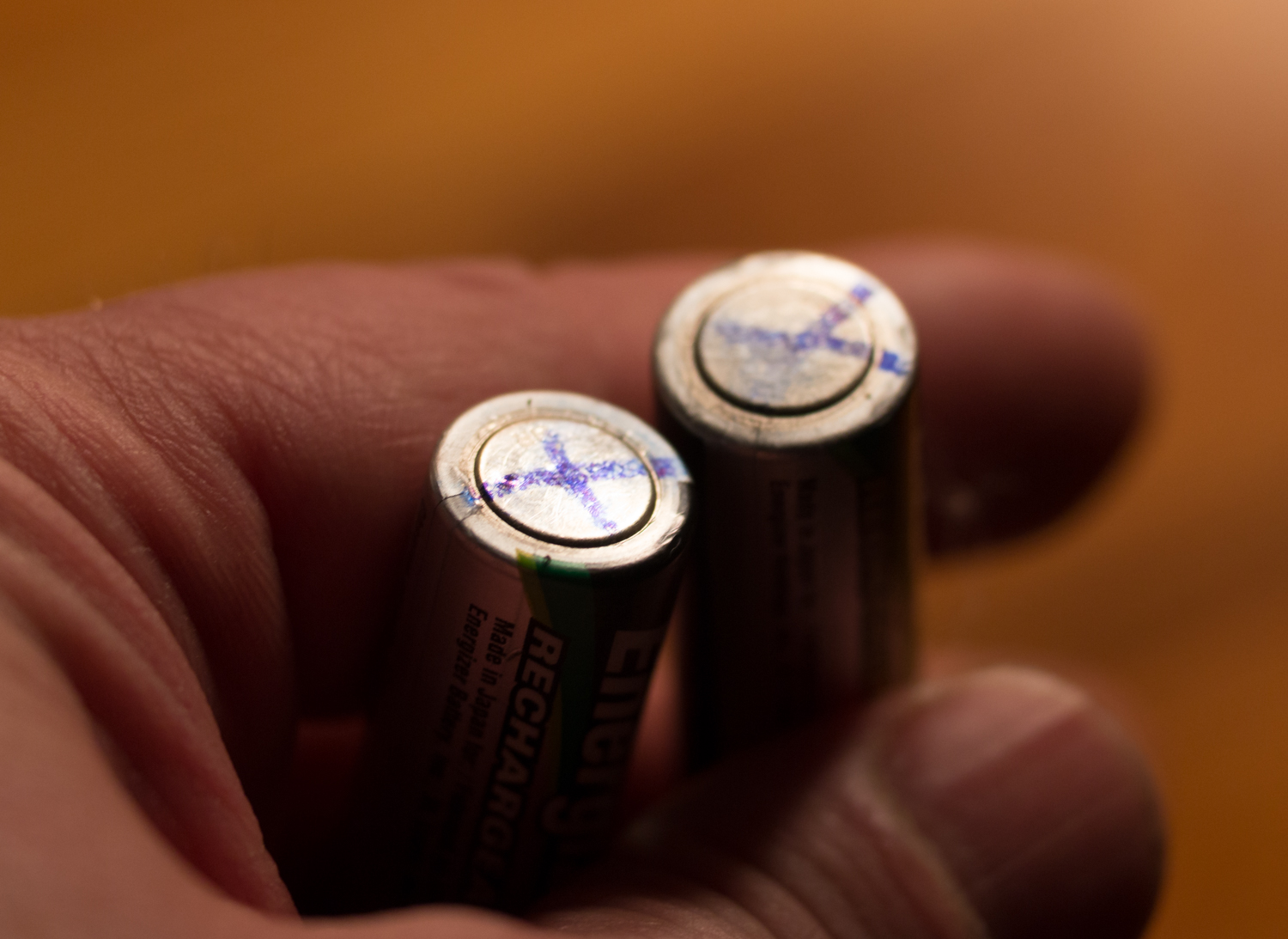 Hope that helps you keep your batteries organized.