This weeks theme was gravity. To me nothing screams gravity more than something falling towards the earth. An alternative definition could have been and extremely grave situation. So In my mind skydiving combines both definitions, a freefall towards the earth and a potentially grave situation should that parachute not open.
My Submission "FreeFall"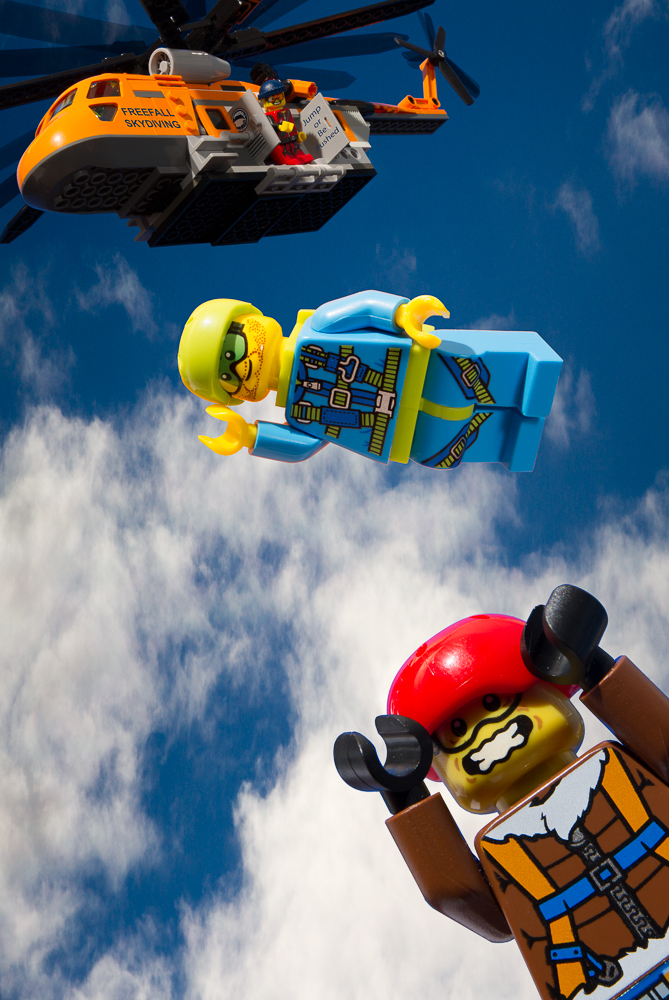 Bennett, D. (2014). "Freefall". [image].
This weeks most popular question- "How did you get that shot?". To minimize repetition here's a post with visual aids.
This took some time to get the way I wanted and all details of how I captured it are not really all that interesting, but I'll post the highlights.
Obviously being Lego I had to start with building a helicopter, then select a couple skydivers– that was the fun part. The hard part was getting the right look.
Day 1 – Concept/Layout shot


Bennett, D. (2014). "gravity-concept". [image].
Moving my models into position helped me visualize the look I wanted. The next step was to try and capture the image.
Day 2- test shots


Bennett, D. (2014). "gravity-test-shot". [image].
The second day I devised a better stand to isolate the helicopter using a tabletop tripod, and placed a blue mat-board behind for a uniform sky.
For lighting I used an off camera flash (hand-held). I then put the image together with a skyshot of a plane I took back in September.

Bennett, D. (2014). "gravity-trial-1". [image].
So now I was reasonably pleased with the image but it lacked something. I decided to re-shoot.
I kept the Lego set up the same, but switched lenses from EF24-105mm f/4L to the TS-E24mm f/3.5L.
I also added a hotlight positioned high and off at an angle about 35 degrees to the scene, to simulate the sun, and a secondary hotlight with umbrella as fill light behind the camera.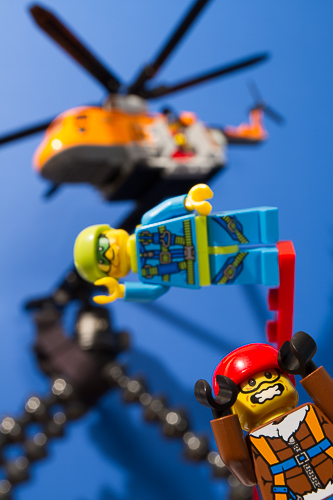 Bennett, D. (2014). "gravity-test-shot-2". [image].
All the pieces were now in place, I just had to decide how to compose the final shot.
This shot was still posing some issues. In order to get the closest diver the size I wanted I had to place him virtually touching the lens. Moving the adjustment so close pushed the background too far out of focus. I played with depth of field but I decided just too much of the image would be out of focus if I chose the closest diver. On two previous critiques it was suggested I chose too shallow of a depth of field. resulting in some key areas of the image not being as sharp as they should be. As I was already at f/11 for .5s in the above shot, taking it to f/22 still didn't put as much as I was hoping for in focus, plus It meant bumping ISO to 500. So to keep noise down, and maximize areas of image that would remain tack sharp, I decided to focus on each element of the shot as an individual component.
So one shot of each sky-diver, one of the helicopter, and of of the sky. No- I need something else… Motion to the helicopter…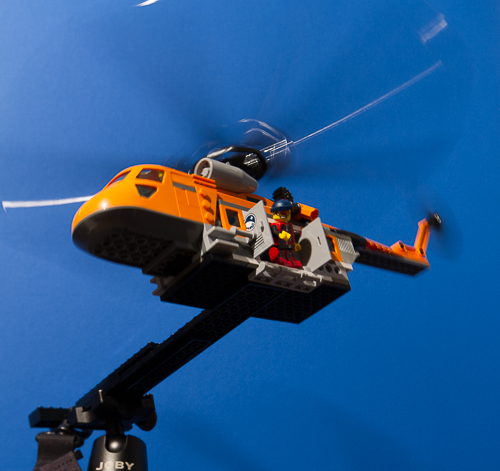 Bennett, D. (2014). "gravity-test-shot-3". [image].
There that will work!
Well it would have, but photoshop is next semester, so I just don't yet have the skills to get those moving blades into a believable sky. I opted for three blade positions instead.
So a total of 6 images were made into a composite to produce the image.
While I'm posting, if you are not familiar with Lego, here is the scale of a legoman- The are about 2" high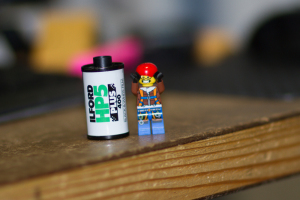 Bennett, D. (2014). "gravity-scale-1". [image].
When Diver 2 is placed on the print next to diver 1- you truly get an idea of the scale and print size.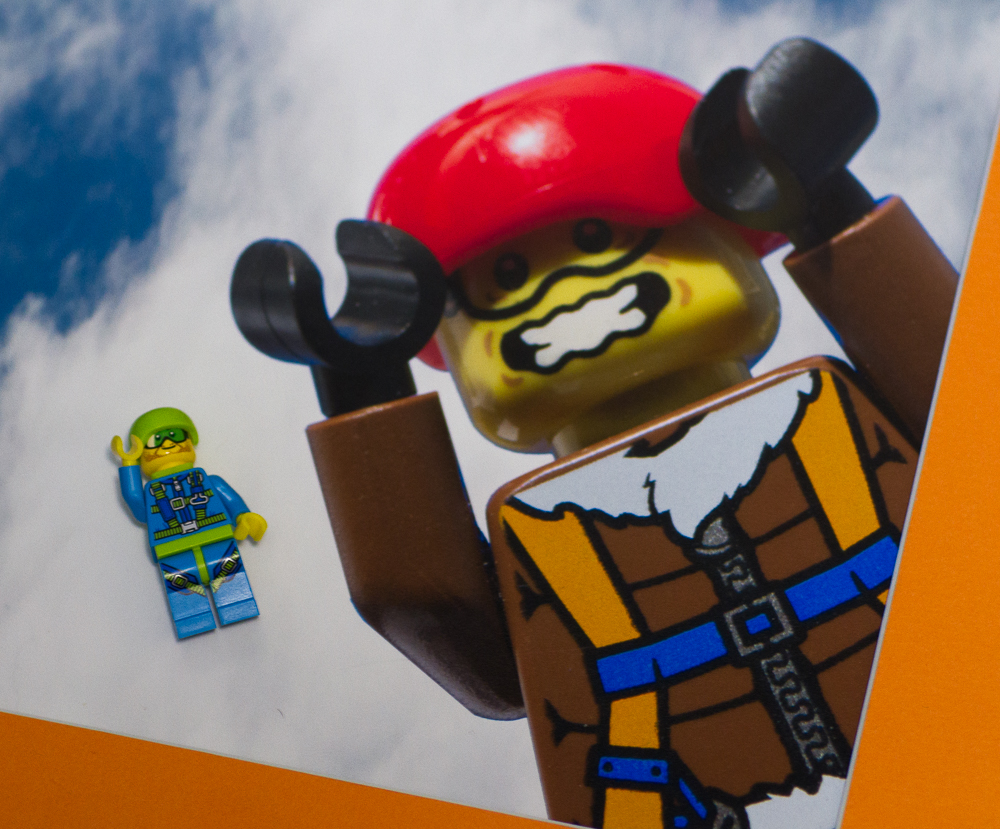 Bennett, D. (2014). "gravity-scale-2". [image].
For those reading along who have photography as a hobby, I hope this helps you. As always If you have questions post below and I'll try and help out.