This weekend brought a trip to Elk Island, National Park. If you like tranquility, nature, or just want to get away from the city for a bit, I recommend a visit. In the slideshow above you can see the sky change as the sun set. Not your typical Alberta sunset.
Although intended as a scouting mission, I spent roughly four hrs at the park. In that time I took close to eight hundred pictures of mostly beavers playing in and around their den. Since they stayed on the far side of the pond they looked like little specs … so I'm not sharing any beaver pictures.
What I will share is my  (pre-edit) submission for this weeks theme "Water".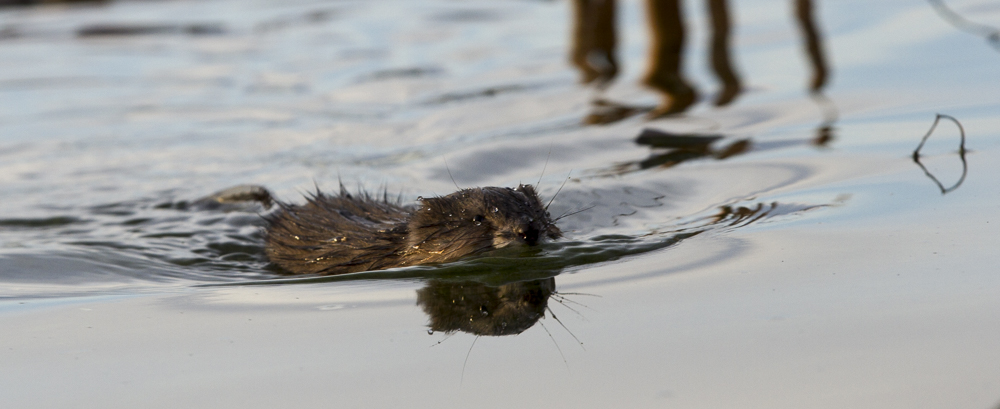 Bennett, D. (2014). "Curiosity got the Muskrat". [image].