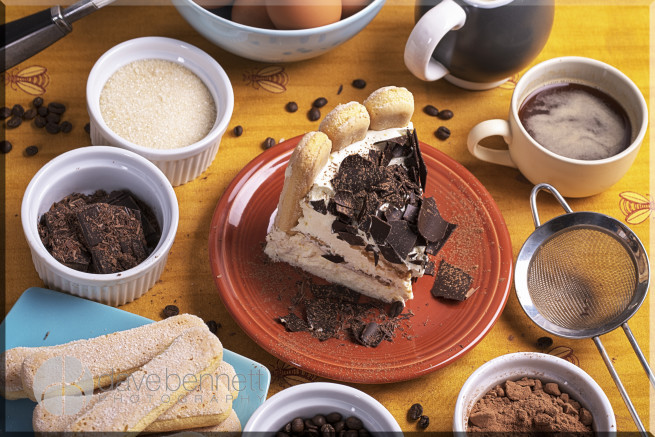 Photography is a service industry, much like when you goto a restaurant you expect service to reflect the quality of the product. People who've know me for a long time know that in the past i've had some bad service.. .and just shrugged it off. As I am older now I tend to go to nicer restaurant than McDonalds for an evening meal and expect the service to be proportional.
What I mean is if I am going through the McDonalds drive through, and get my meal in 3 minutes, and they happen to over or under salt the fries, or maybe the burger is a bit cold… It is unlikely I will take the time to turn around and have them fix the problem. If it is really bad, I will sometimes take the time to email the manager (providing they included the receipt).
On the other hand if your main dishes are $25+ each and you get drinks and desert and you are taking the time for a sit down meal, waiting for thirty minutes and your food shows up cold… what do you do?  We tend to shrug it off. It's our culture. 'How's your food?' 'Good thanks' …
Well if you don't address the issue the service can't improve. So while out for taco's with friends we talked about the overall decline of service (Service was good where we were eating).
Here is a letter I wrote to the manager of a mid priced restaurant addressing my concerns.
Hello XXXXX
It's been a week since we visited. Last night while dining out with friends, we recanted our experience from the previous week. To be fair I think it best to provide you both with some feedback.
Server #### XXXX
Table 42/1 chk 9631 Guest 2 29 Jan 4:17 pm
1 Bacon cheddar burger w/yam fries
1 salmon salad
1 banana chocolate cake
It was our first time at that location, and it was clean and pleasant environment.
We were seated in very reasonable time and offered beverages.
XXXX was attentive and refilled water without having to hunt someone down.
My wife had the salmon salad. She said it was delicious, and would order it again.
My burger was tasty and without complaint, the yam fries and dip were also pleasing.
The fault of our meal was with the Banana Choc Cake.
We ate the top bit of it and were complementing it, but as we got to the bottom of the dessert it was not as agreeable.
The bananas were… rubbery for lack of better word, I didn't try and bounce them off the table but it wouldn't have surprised me if they did. They were very firm and took effort to go through with fork, and were not edible. We set them aside for inspection.
With my late feedback I don't expect Eric to remember, but he asked how our dessert was and we told him.
He explained the texture was different but shouldn't be rubbery. We said the rest the cake was delicious so we would finish the cake other than the bottom. He then offered to show the bottom to the chef and find out what went wrong, once we had finished. We thanked him as we would like to know the chef's thoughts.
Unfortunately when he returned to clear the plate he must have forgotten the previous offer. When he later returned with the bill there was no explanation as to why the bananas were rubbery.
We paid full price for our meal and said no more.
Without explanation as to why we had rubbery bananas in our dessert… his tip was cut shy, we left 12%.
Not having the follow up, left a bad taste in our mouths worse than the rubbery bananas. Intended or not it appeared as though 'how is your meal' turned into a repetitive phrase and was not sincere, not actually wanting or expecting feedback.
Being a new menu item I would think feedback would be crucial.
It is not an experience that will keep us from XXXX restaurants, but without understanding why the bottom layer is not edible, we will advise our friends to avoid the banana chocolate cake.
If there is not a system in place, perhaps consider some training for staff on how to better respond to customer concerns.
Thank you
Dave Bennett
It was a straight forward honest account of my experience.
The manager responded by offering a complimentary meal the next time we were there, and also now uses my letter as a training letter for his staff.
Letting people know in an honest calm manner can induce change. I will be offering full service with my photography, it takes work on my part as well as the client, we will both be invested in the photography session. With both parties interested and invested in the session the images you will receive will be significantly higher quality than a session where the photographer is paid by the hour.
If you have questions or concerns please let me know
info@davebennett.ca