One feature not present in the higher end 5Diii and ultra rugged 7Dii is WiFi. WiFi is simply not built into those bodies because of the weather-sealed magnesium alloy bodies. The 6D is not a full magnesium shell and therefore allows the use of WiFi. This is a very handy feature as it allows you to use your iPad or iPhone for wireless control of your 6D.
What is this magic, and how do I use it?
Read on and I'll walk you through it.
This walk through is for the 6D, I do not know steps for other models.
First you need to enable WiFi on your 6D.
On the menu scroll over to the third wrench symbol.
Select WiFi – press SET


Select Enable – press SET


Select WiFi function – press SET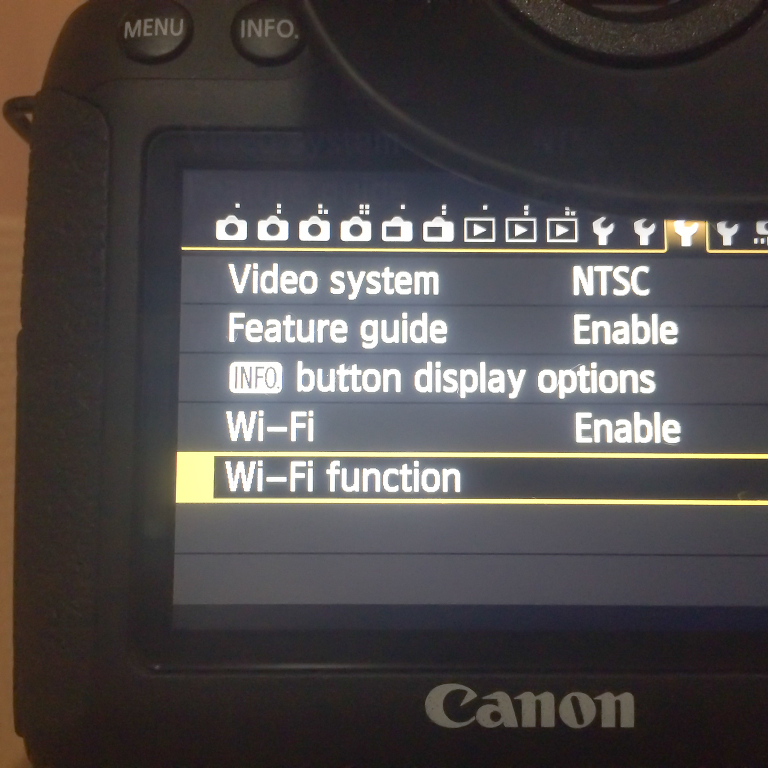 The first time you will need to enter a nickname for your camera.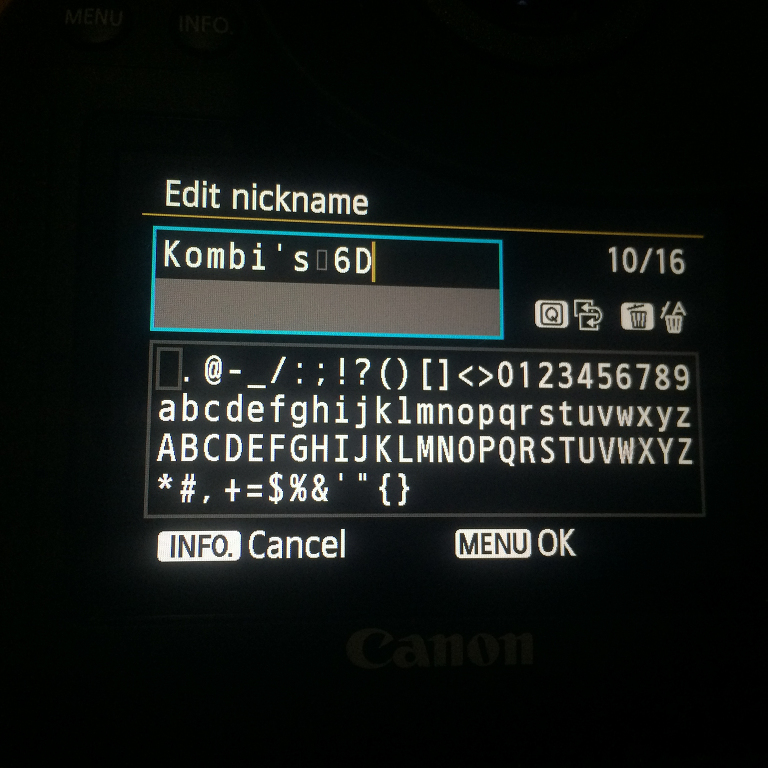 Once you've entered that information the WiFi Function screen will appear.
For this tutorial we will connect to an iPad, however choose the Connect to smartphone icon.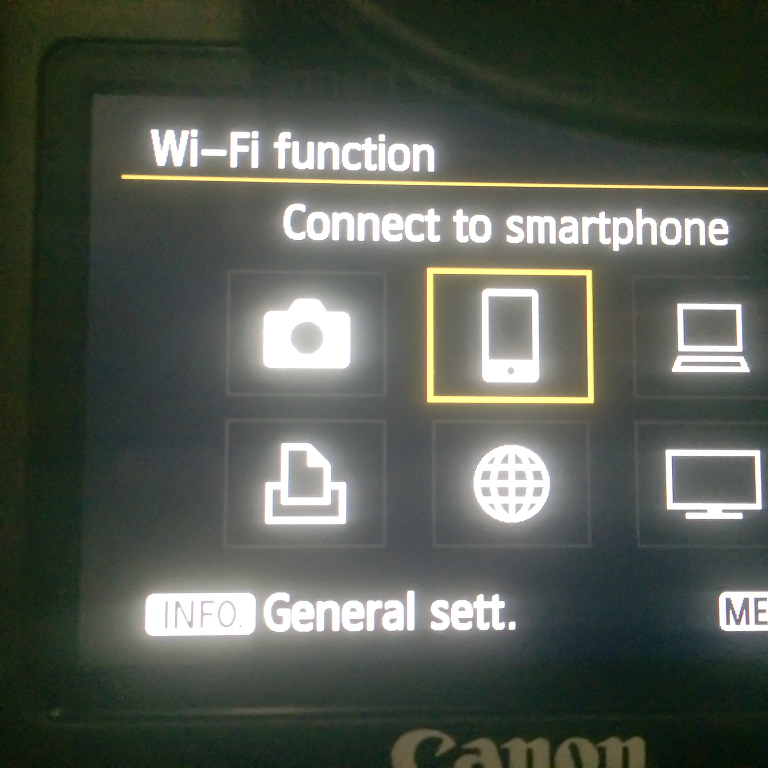 At this stage you will need the software on your iPhone and or iPad.
Disclaimer – I was using Canon Remote and Canon Camera Window… but they have been replaced by Camera Connect. I have not fully tested this, it works but you will need to use your light-meter as exposure bar is not present in the display.
Goto the apps store (Apple) and download the free 'Canon Camera Connect' app.
Follow instructions for App install.
Once installed you have a couple options for connection method.
Camera access point- uses the camera's WiFi – Good for when no other WiFi signals are available.
The Infrastructure mode is best when you have an existing solid WiFi connection, such as at home or at work.
Set up is straight forward, but I'll cover the infrastructure mode.


Select your wireless network.


Connect your device


Optional rename SET 1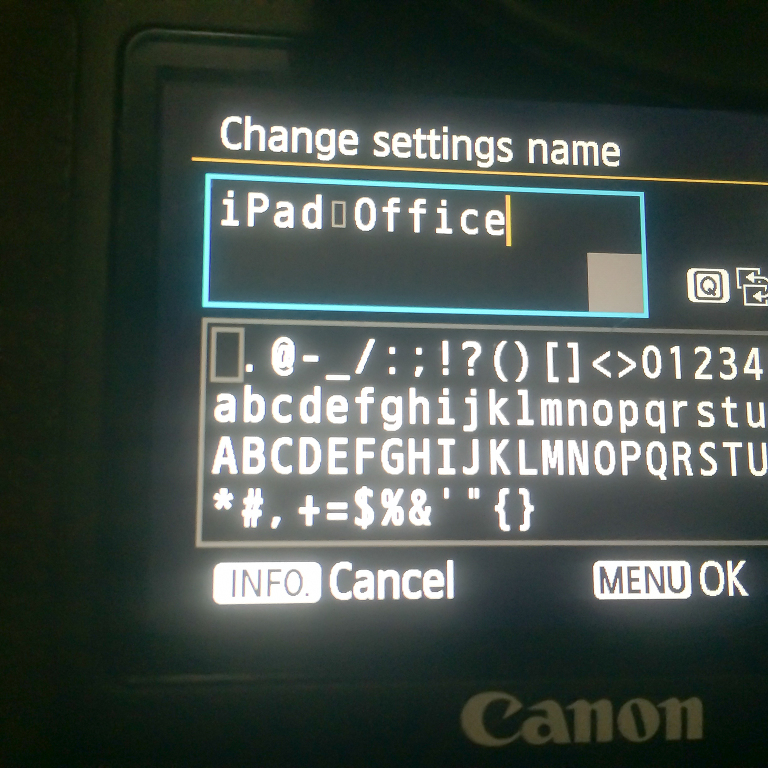 Repeat above to set a connection for iPhone , or a connection using the camera's access point.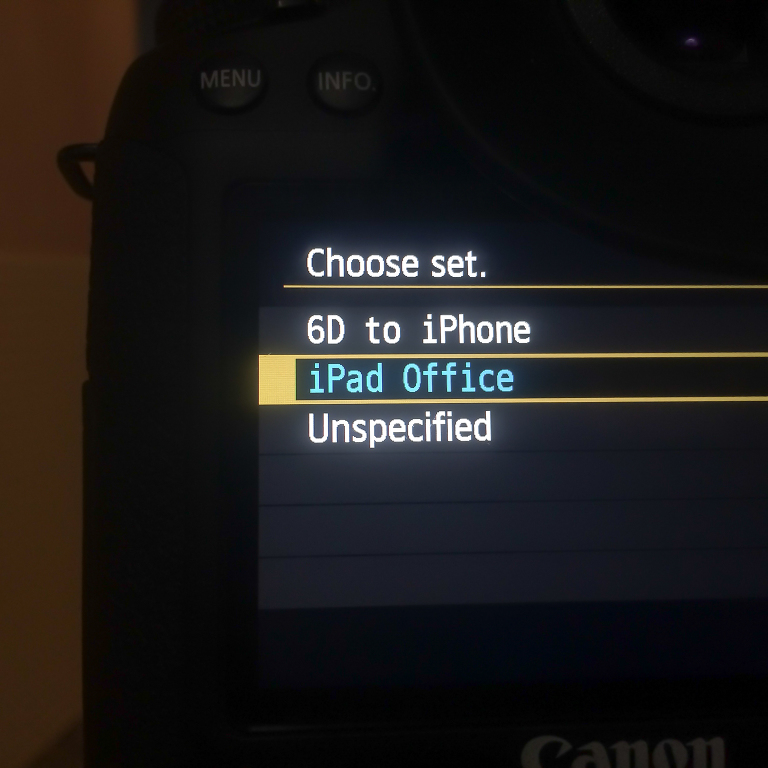 Your Camera is now connected to your iPad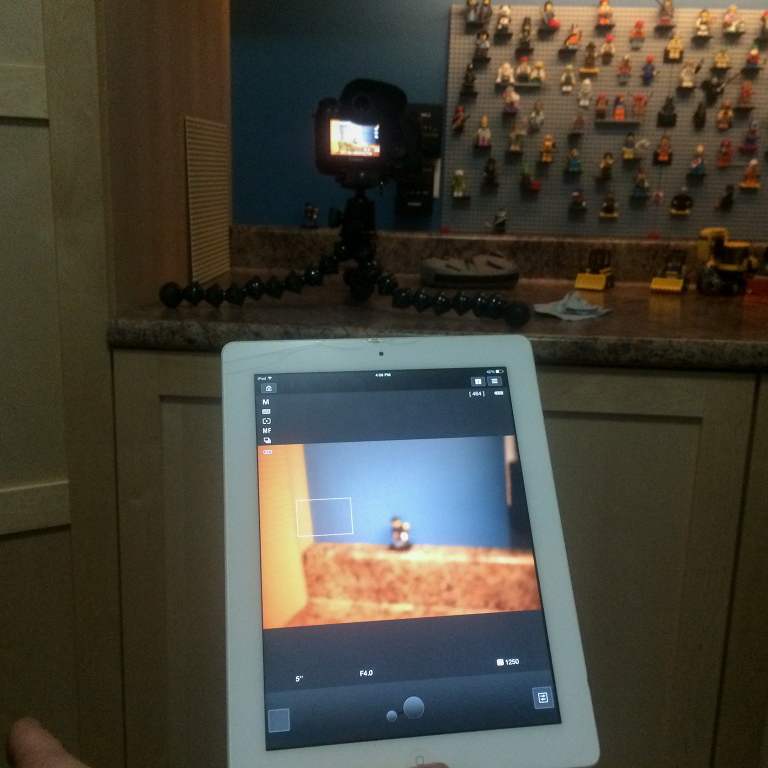 Blurry subject, no problem, tap on your focus point.


press the small autofocus button


Double tap to zoom in, then press the big button to take the picture.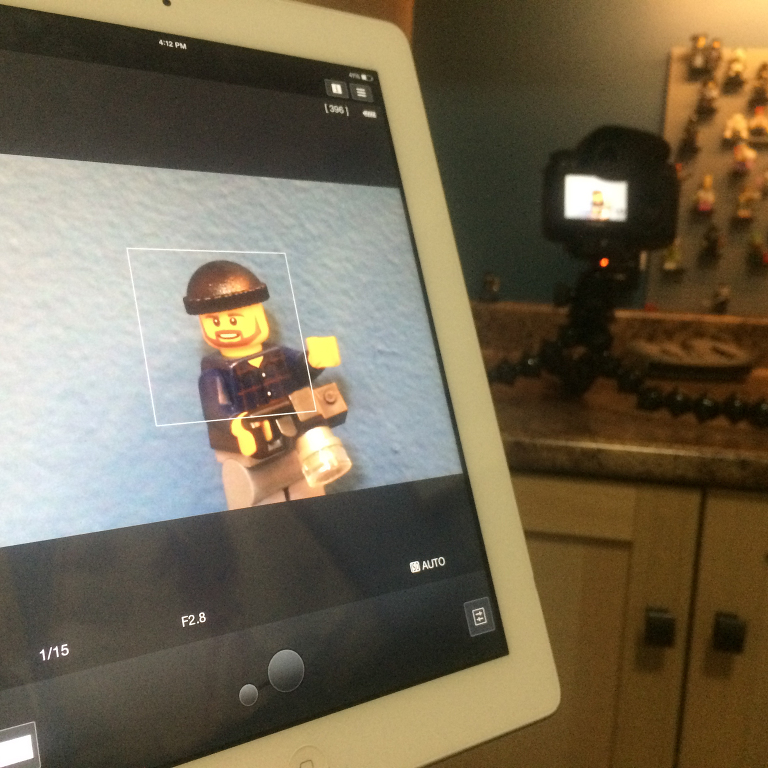 You will have to play with a few things here and there, but I think most steps were covered. If you get stuck make a comment and I'll see what I can add.
Note: You must disable WiFi if you are shooting tethered.